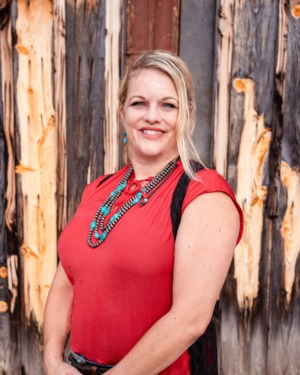 As one of the Top Trusted Real Estate Brokers in East Texas and the original founder of Rose Ranch Realty, Jen Ahrens understanding of excellent client services and satisfaction stems from her colorful and decorated background. Jen has over 10 years in Real Estate Sales and Property Management combined and offers over 25 years in direct client services, sales, finance management and lending. Jen understands the need for distinctive real estate representation and goes above and beyond to provide that to every client at Rose Ranch Realty. Jen has a proven track record year after year as a multi-million-dollar producer and has represented a multitude of successful transactions. She has learned the secrets to savvy marketing, professional community networking and effective negotiating while maintaining market knowledge. She understands how to put her clients first by listening to their goal and responding quickly and effectively to their needs. Her idea of a good brokerage is to provide personal and professional boutique services with cutting-edge technology.
Jen has lived in East Texas most of her life, is an animal lover and enjoys riding her horses with her family. She is married to Russell Ahrens, has two children and is active within her church as well as her community. You may find her donating her time to causes that support both animals and people such as Kings Reign, 4-H, and Tyler Run for Autism. Jen offers an approach to Real Estate that is focused around getting to know clients as real people whose company she enjoys, while providing top tools needed to fulfill their real estate investment dreams "Helping our clients achieve their goals in the least amount of time and with the least amount of stress possible gives me great satisfaction".
---
Jen recently had the honor of being featured in Top Agent Magazine, a prestigious publication that recognizes outstanding professionals in the real estate industry. This recognition is a testament to her unwavering dedication, expertise, and commitment to providing exceptional service to her clients. It is a true privilege to be acknowledged among the top real estate agents as she continues to exceed expectations and deliver exceptional results for her current and future clients. Click on the photo below to read the full article.